May 31, 2017 marked the day I officially set foot on all seven continents, the culmination of eight years of traveling.
1974 North America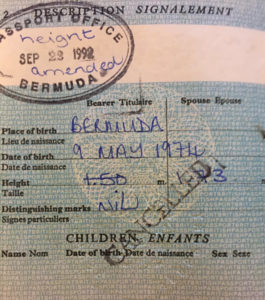 Since I am from Bermuda which is part of the North American continent I suppose I officially set foot in North America when I was born May 9, 1974. The above picture is from my first passport issued sometime early in 1986. I didn't set foot on the continent proper until June 1986 for a school trip to the east coast of the US. Funny enough there is no US Immigration stamp in this passport for that trip.
2009 Europe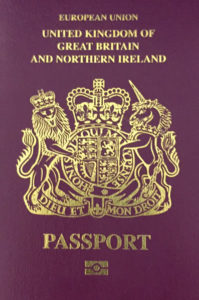 Prior to 2009, my travels were exclusively restricted to the North American continent, mainly the US, Canada and the Caribbean. In July 2009 I had to travel to the UK for work marking my first steps on the European continent. As a British citizen there was no need to stamp my passport. I would later set foot on the continent proper in Frankfurt, Germany in May 2016 (again no stamp as an EU citizen).
2010 South America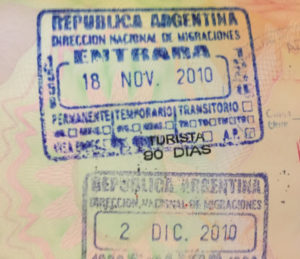 November 2010 would see me set foot on my favorite continent South America, landing in Buenos Aires, Argentina.
2010 Antarctica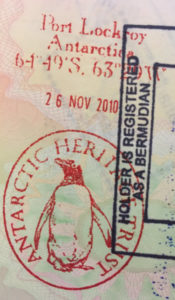 Argentina of course was really just a stopover in order to reach Antarctica in November 2010. Although we mainly stuck to the islands that make up the Antarctic peninsula, I did set foot on the continent proper while visiting Neko Harbour. Later I would get my passport unofficially stamped at the British research station Port Lockroy.
2015 Asia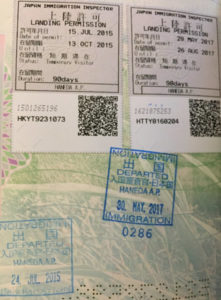 It would be a number of years before I set foot on my next continent. Aside from building back up my funds after the Antarctic expedition, I returned to South America to tour the Amazon. At this point I planned to knock out each of the remaining continents from my list – one a year. In May 2015 I was originally scheduled to set foot on the Asian continent in Qatar on my way to Nepal to hike the Himalayas. Unfortunately Nepal was hit by a massive earthquake the week before I was to leave. As a result I changed my plans to hike up Mt. Fuji in Japan two months later in July 2015. Although I have now visited Asia twice, both trips have been to Japan so I have never set foot on the continent proper yet (maybe next year I may stopover in China).
2016 Africa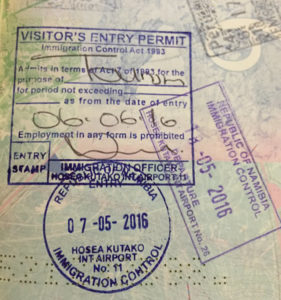 In May 2016 I landed in Windhoek, Namibia to cross the African continent off my list and to partake in a country-wide African Safari.
2017 Australia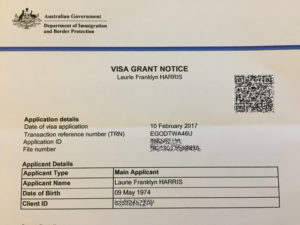 On May 31, 2017 my continental bingo was complete once I stepped off the plane in Sydney, Australia. No stamp in my passport this time as my visa grant notice seemed to suffice for entry. Australia was also the first time I have swum in any ocean besides the Atlantic. I did a snorkeling tour of the Great Barrier Reef marking my first time swimming in the Pacific Ocean. Although I had the chance to swim in the Southern Ocean while in Antarctica, I decided to pass on swimming in those frigid waters. I would similarly pass on swimming in the Arctic Ocean, leaving only the Indian Ocean. That will be one bingo card I won't complete.
Where to next?
The question I get asked now is where to next? Well considering I have only visited 18 countries out of 195 there are still plenty of places on my bucket list to visit. A quick list of destinations still on my list are:
The Galapagos Islands (Ecuador)
Patagonia (Chile)
India
Nepal
Dubai
Ireland
Spitsbergen (Norway)